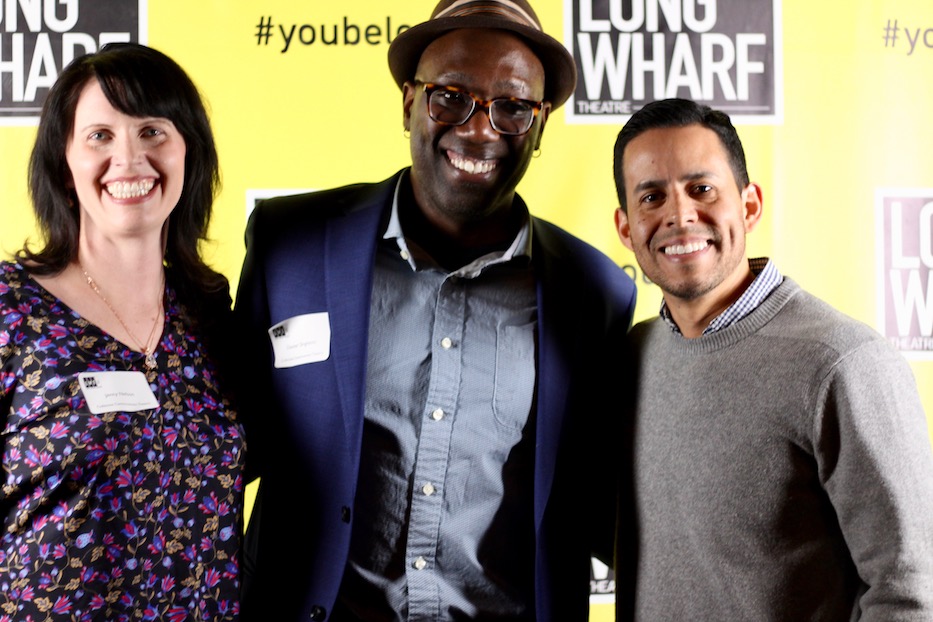 Culture & Community | Long Wharf Theatre | Arts & Culture | COVID-19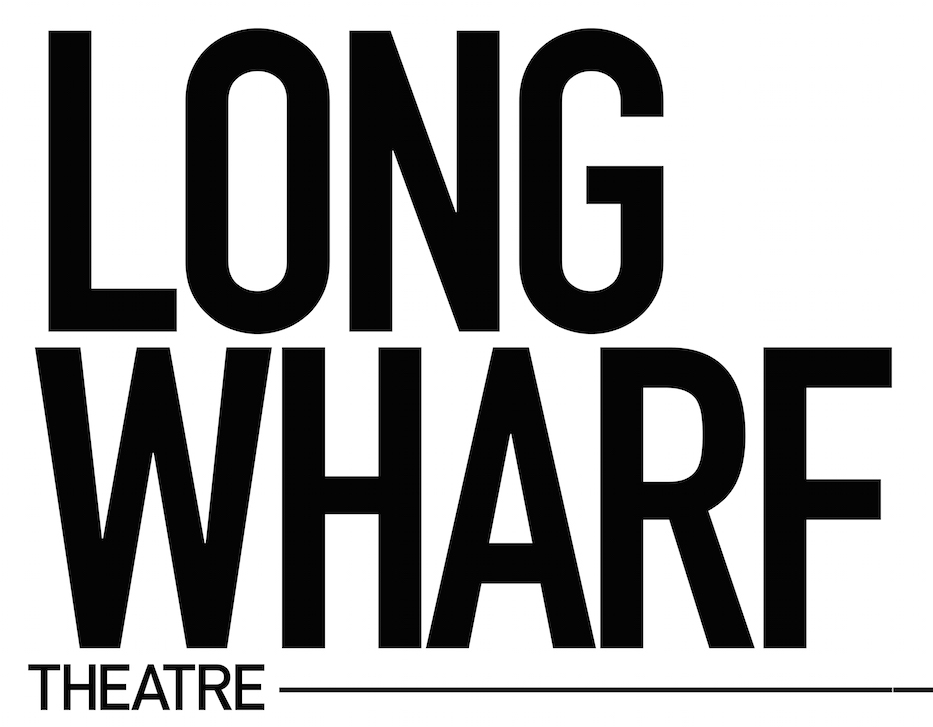 Long Wharf Theatre Photo.
The new season had been announced. The wine had been poured and the toasts made. Season tickets had just gone on sale. There was laughter flowing through the Claire Tow Stage.
Then it went quiet. COVID-19 hit, and a theater in transition pivoted again.
That is the story at Long Wharf Theatre, which Tuesday afternoon announced an updated 2020-2021 season that focuses on community partners, nontraditional stages, and coalition building through storytelling in the arts. Titled One Season, Many Stages, it will center relationships with both people and people-centered organizations in the city, including those ready to tell the parallel stories of COVID-19 and the pandemic that is racism.
It marks Jacob G. Padrón's inaugural season as Artistic Director. Plans for a 2020-2021 season that the theater announced in early March have been pushed tentatively to 2021-2022. The theater's first-ever Artistic Congress, which was initially planned for October, will continue virtually this fall to maintain the same pre-election momentum.
"I think we really want to turn the theater company over to the community in this moment," Padrón said in a phone call Tuesday morning. "It's going to be completely emergent and it's going to be iterative. Given the present moment, we feel that it's important to take our work outside the walls of the theater."
What that means is still in flux, as guidelines around both indoor and outdoor gathering continue to change. Padrón and Managing Director Kit Ingui intend to keep collaborations with Collective Consciousness Theatre (CCT) and the artistic collective UNIVERSES (Steven Sapp and Mildred Ruiz-Sapp) that were announced in March, but don't yet know what those look like. The season will still include a 20th anniversary reading of The Good Person of New Haven, although the date and venue of that performance have yet to be announced.
The remainder of partnerships—those many stages in action—remain flexible by design. Last week, Long Wharf announced an intention to strengthen its relationships with CTCORE-Organize Now! and Black Lives Matter New Haven, as well as organizers Kerry Ellington and Jeannia Fu, as part of its ongoing commitment to anti-racism. It has already been involved in a statewide movement to cancel the rent, as thousands remain unemployed due to the COVID-19 pandemic.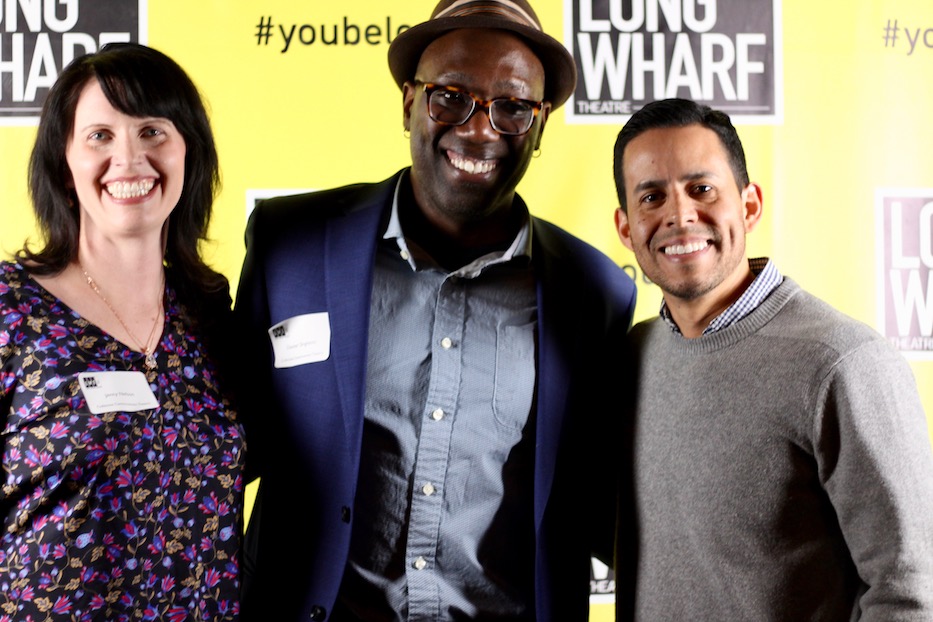 CCT's Jenny Nelson and Dexter Singleton with Padrón at an earlier season announcement in March.
Of the other organizations the theater may work with, Padrón named NXTHVN, Bregamos Community Theater, and Artspace New Haven under the new tenure of Director Lisa Dent as just a few possibilities. During its last season, Long Wharf grew its partnerships with the New Haven Pride Center and Nasty Women Connecticut.
The stages are flexible: he and Ingui are thinking of museums, theaters, libraries, community centers, city parks, and the New Haven Green. He hasn't ruled out the theater's own parking lot, a sprawling ocean of asphalt right off Sargent Drive. While he is hopeful that there will be a COVID-19 vaccine by next year, he said the theater is ready to "pivot again" if it needs to.
"This is also a time for coalition building," he said. "If we can lock arms and support each other, we're going to be a more vibrant community. If we can move away from a scarcity mentality to one of abundance, we will ultimately all be better off."
Part of that, he added, is thinking about how the theater exists outside of its physical space. Earlier this year, Long Wharf became a partner on Play At Home, an initiative with the Baltimore Center Stage, The Public Theater, Repertory Theater of St Louis, and Woolly Mammoth Theatre Company in Washington, D.C. Padrón also runs a sort of "Play Club" at the theater, in which he reads through scripts with staff and members of the board. Even as people remain physically distanced, he suggested that the theater could do more of that programming, pending agreement of some of the playwrights involved.
The theater has "ambitious aims of doing the necessary work in preparation for a reopening that will reveal innovations creating a more accessible and inclusive theatre-going experience for all," added Ingui in a statement released Tuesday.
One Season, Many Stages comes at a time when Padrón and Ingui have also vowed to take on anti-Black racism and centering BIPOC (Black, Indigenous & People of Color) voices in the theater and in the arts community more broadly. Last week, the theater released a statement supporting Black Lives Matter, mourning the state-sanctioned murders of George Floyd, Breonna Taylor, Ahmaud Arbery, and Mubarak Soulemane, outlining next steps, and asking the community to hold it accountable. Read the full statement here.
On Tuesday, Padrón was also one of the signatories on an open letter addressing white supremacy and white fragility on which American theater has grown and thrived.
"We stand on this ground as BIPOC theatremakers, multi-generational, at varied stages in our careers, but fiercely in love with the Theatre," it reads at one point. "Too much to continue it under abuse. We will wrap the least privileged among us in protection, and fearlessly share our many truths."
"About theatres, executive leaders, critics, casting directors, agents, unions, commercial producers, universities and training programs. You are all a part of this house of cards built on white fragility and supremacy. And this is a house that will not stand."
To longtime patrons of the theater who may not have anticipated the shift towards a theater of justice, Padrón said the new season is an open invitation to them to come along. He suggested that the season's spirit has remained true to the theater's longtime mission of "telling the stories that shape hearts and minds."
"Art is activism and activism is art," he said. "Some of the greatest theater comes out of an activist movement, comes out of an activist spirit. To them [longtime patrons], I would say, my hope is that you will come on the journey with us. It's important to not forget where Long Wharf Theatre has been … we're going to keep telling stories that shape hearts and minds. It's about being a part of a movement."
He's also hoping that the theater will become a more welcoming space for those who have never experienced it before. Storytelling initiatives are still underway: Director of Learning Madelyn Ardito and Director Sharece Sellem have continued working on a revamped New Haven Play Project, although it is not yet clear what shape that will take.
He also acknowledged that the new season would also likely signal more financial changes for the theater and said he and Ingui are working to keep employees on and make sure they are paid a livable wage. The theater has already been facing financial challenges in the midst of the COVID-19 pandemic, which forced it to cancel its final two shows of the 2019-2020 season.
"The theater is not out of the woods yet," he said. "Under this new model, it means that we will have to look at the staffing. I think the board, as well as myself and Kit, is making sure that we're living our values to the fullest. We will have to make some judicious cuts to weather the storm, but we are committed to trying to save as many jobs as possible."
For more, visit Long Wharf Theatre's website here. Read the full statement to White American Theatre here.